Terry and Bev Larson; 230 Birch Creek Lane, Union, Missouri 63084
E mail: Terry@Hodaka-Parts.com
Phone Number: 314-313-5635

Monday, Tuesday, Wednesday 10:00 AM - 3:00 PM CST

Thursday 10:00 - 12 noon CST

Our Goal at Hodaka-Parts Inc. will be to make riding and owning a Hodaka a cost effective, fun and rewarding experience for all ages!
Terry and Bev are passionate about the Hodaka brand with Terry's roots going back to 1972 when his father, Rich Larson, opened up Arnold Cycles in Arnold, Missouri. Rich Larson was dealer number 350 and stood out as one of the largest Hodaka dealers in the Midwest.

In the 70's Terry and his brothers Larry and Mike raced Hodaka's and Hodaka powered Steen's out of their shop and for years their shop was a dominant force in AMA District 18.

The story of the Terry uncrating a brand new 93 Super Rat at the race track, racing the bike and selling it at a discount after the race as a proven winner is true and such stories are the basis of the Hodaka legend that Hodaka's still thrives on.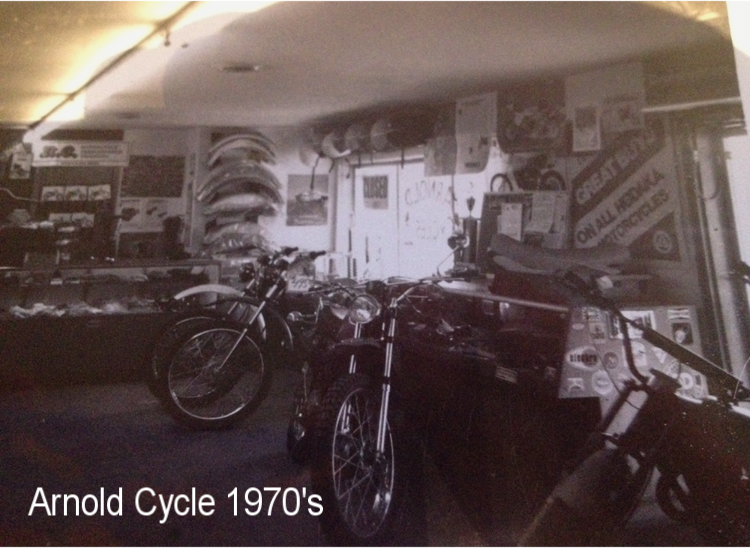 Now some 45 years later Terry is promoting the legendary Hodaka brand on both the National and World Class stage with the 2Brothers Race Team and with the purchase of the largest Hodaka parts inventory in the world.
With the acquisition of Hodaka Parts Inc. and Strictly Hodaka, the Larson family legacy has come full circle with family members still being called up to stand on the winners podium in VMX racing and by guaranteeing the future of Hodaka for all our parts needs. Please follow and "Like" them on their Facebook page Hodaka-Parts Inc.
Things will get both bigger and better at Hodaka Parts Inc, so we can keep the Hodaka brand alive for years to come.

Here are just a few things we have in mind:
Lowering prices is always a good thing for all of us and is in keeping with the philosophy behind the Hodaka brand; we will be lowering prices on 100's of items to make owning a Hodaka more affordable and fun.



An extensive Pre-Owned Parts store will be added Keep checking back on our home page and on Facebook for announcements.
We will be adding a Used Project Bikes "for sale" store. Purchase of a bike through our store will include a generous discount on the parts you might need to bring your project bike up to speed.

We have close to 100 Hodaka and Steen's that will be offered.

The HPI goal is to get these wonderful, affordable bikes back into circulation.
Hodaka Parts Inc will take the lead on the development and sourcing of new and improved hard to find parts. Our lifelong passion with Hodaka's makes this our responsibility.
Our target will be for orders to ship within 2 business days.
If you want to learn a little more about the Larson family's contribution towards the Hodaka heritage please read the interview Terry gave in 2015 by CLICKING HERE.