_______________________________________________________________________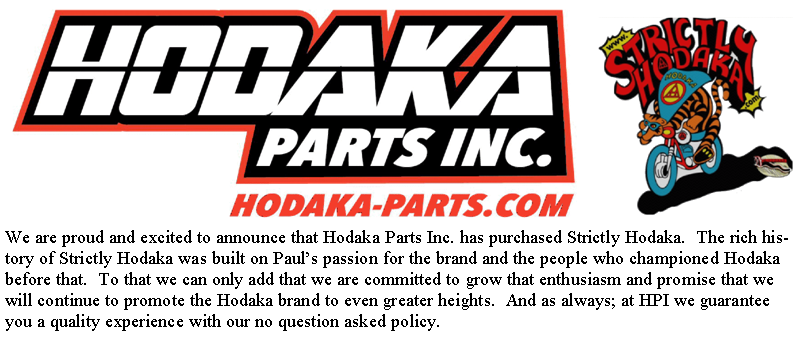 As most of you know Hodaka-Parts Inc. recently purchased Strictly Hodaka from Paul and Patti Stannard. We are traveling up to Vermont from Missouri this weekend and will be returning the end of next week (August 17th-18th), to bring back some inventory. There will be a delay in shipping for any parts purchased on our website from Friday August 10th through August 18th. Shipping will resume once we return. Since we will be driving, emails and phone calls will be answered as soon as we are able to. Please be patient. Thank You.
"Hey folks, Terry here.

The three Hodaka "Pickers"; (Mike Larson (93C), the infamous Hodaka Dave and myself are off on our road trip to the far reaches of Vermont.

This is a super exciting time for us to start the blending of two terrific Hodaka parts inventories under one roof.

If you want to follow along and see what great finds we're going to be coming back with you can follow us on our "Hodaka Parts Inc Face Book Page"

| | | |
| --- | --- | --- |
| | | |